Wilsons Prom Lighthouse Hike
Updated: Aug 6, 2022
Turning a Bucket List item into reality - Part 1
The message I received from my very outdoorsy, loves an adventure, not-a-party-type girlfriend read:
"Hey chicks, as part of the celebrations of my approaching 50th year I'm locking in several 'bucket list' things I've wanted to do but haven't yet ticked off. A hike to Wilsons Prom lighthouse with an overnight stay at the shared accommodation is one of them. My 50th will be based around creating amazing memories with people that mean the world to me. You three are amongst those that are special to me."
Miraculously, all of us were free! I had never done an overnight hike before. There were plans back BC (before children, not before COVID!), but they never quite eventuated. I LOVE Wilsons Promontory National Park (aka the Prom) and the idea of walking to the southern-most point of the Australian mainland was highly appealing. Beds at the Lightstation book out quickly, so we all jumped onto the Parks Victoria site to secure our spots. It said:
"Think long and hard about what you are capable of doing before you book accommodation at the Lightstation"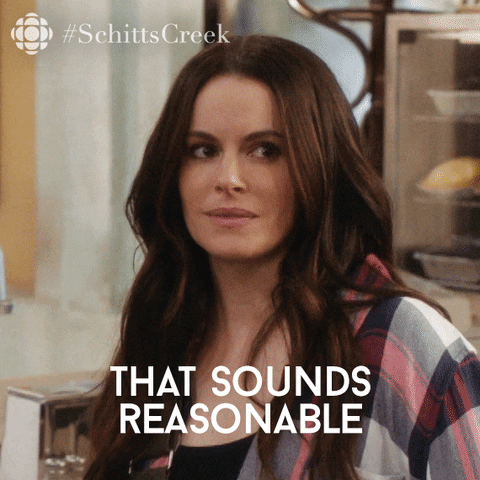 Then just to be really clear, a pop-up message asked me to confirm I was aware that I would need to hike a total of almost 40km. My hand paused for the briefest moment before hitting that button confirming I was potentially a bit bonkers!
Before I get stuck into my story, I'd like to acknowledge the Boonwurrung and Gunaikurnai people who are the Traditional Owners of the land they know of as Yiruk or Wamoon, which was called Wilsons Promontory by colonial settlers. I pay my deepest respect to their Elders past, present and emerging.
Preparations
So it appears this is pretty serious business. We were hiking into a very remote area that can experience some wild weather at all times of year. Not only is it a #bloodylongwalk, it also has some decent elevation. Mobile phone coverage is patchy at best. Whilst we had accommodation for the night sorted, we needed to carry all our own water and food in and rubbish out. Prep went something like this...
1. Gear
Pack - obviously, I decided I needed a new one. But hey, it was on sale! (Kathmandu Voltai 40L women's fit)
Clothes - I just planned on active wear. I did invest in good socks.
Shoes - Salomon trail running shoes, as they're light and quick drying and have served me well prior.
2. Training
I've trail running since 2013 and have done a 20km (very steep) event before, so I was not too concerned about the terrain. But Melbourne's COVID lockdowns (too much sourdough making!!) had not been kind to my fitness levels and in my eagerness to get back on the trails, I ended up with 'runner's knee' (the hike at the Cathedrals tipped my poor knees over the edge). So I was getting physio for that and trying to rebuild my lost core strength.
We did a couple of training hikes (about 12km and 14km) with our weighted packs, looking a bit silly on our suburban beach paths! Unfortunately there are not a lot of hills in our local area, but we did do our part to support local business and popped in for a cheeky mid-hike gin ;-)
Very serious training!
3. Packing
This was the tough bit, a 40L pack fills up very quickly! But here's a rough rundown:
After ditching 2kg of stuff
First aid kit

Change of clothes including a warm layer and raincoat

Peaked cap and buff

Light pair of sandals

Inner sheet and single fitted sheet

Microfibre towel

Basic toiletries and toilet paper (just in case)

Sunscreen, lip balm, insect repellant, tissues, wipes, lighter

Hand sanitiser and face mask (for the bus ride)

Hydration - 2L bladder, 2 x 750ml soft flasks with electrolyte tabs, water purification tabs

Nutrition - various energy bars/gels, fruit (apple & banana), tuna and rice/bean lunch pack thingys, yoghurt pouch and iced coffee almond milk drink (both frozen), mini chocolate bars, crackers

Dinner - one of the group offered to make spag & meatballs (we each got a frozen serve), I packed two cans of pinot noir to go with :-)
And then there was the camera equipment, obviously! I wanted easy access to this, so purchased another little Loweprow bag that I wore are the front.
I also had a power bank and charging cables for the camera and phone.
Another lens was in my main pack, but I shouldn't have bothered as I just used the 12-40mm the whole time. It was a 'just in case we see whales from the lighthouse' zoom. (Note - didn't see whales!)
I knew my Garmin watch battery would not last a whole day of tracking, so used the Windy Maps app. I'd highly recommend it for areas where signal is sketchy. Just make sure you download the map you need beforehand and then you can see where you are in real time regardless of internet access.
Accommodation had been booked at Sandy Point for the Friday night, but you could stay at Tidal River (camp or cabins, the latter go quick though) and there are options outside of the National Park (Airbnbs and such).
Sandy Point
Looking towards the Prom and contemplating what she's got us into?
Day 1
It's a 50 minute drive to Tidal River from Sandy Point and by the time we grabbed a coffee (come on, that's super important!) we were away a bit later than planned. Once at Tidal River, you need to park in the overnight hike area and check in with Parks Vic staff at the visitor info centre. They want to know which route you are taking and will advise the lighthouse staff of your plans and leaving time. When we said we were taking the longer Oberon Bay route, the lovely lady behind the counter checked the clock and looked somewhat concerned. This then made us somewhat concerned! We didn't want to be caught out on the tracks when it got dark, but surely we'd make it with time to spare.
Surely...??
The trail for Oberon Bay starts just near the visitor centre and by 10.30am we were off! The weather was perfect for a long hike, 18 degrees and overcast. Being the end of February, we could have ended up with hot conditions which would have made it a very different hike. (Note that if a total fire ban is declared, you won't be allowed to proceed).
Just checking that map again
Coming into Little Oberon Bay (5km)
The track starts off inland but soon reaches the coast at the southern end of Norman Bay and then hugs the coastline all the way to Oberon Bay. We stopped for a quick snack at Little Oberon Bay (below) and cheered on the trail runners competing in Run the Lighthouse (maybe another time...). After a short stretch of sand, we were back on the trail.
After another 2.5kms, we reached Oberon Bay (much larger than its little sibling!). Growler's Creek runs down to the sea here and I'm not sure if it gets very deep, but for us it was fairly easy to cross without getting too wet.
Mt Wilson I believe
The Prom's distinctive lichen covered rocks
Once you hit the beach, it's 1.5km to the end where you find the track heading inland. The tide was out and the sand firm, so this was not a difficult walk. By this point we had completed 9km in 2hrs.
A little ways in, there are toilets (composting but well maintained) and tucked away amongst the bush are secluded campsites. At 7.6km from Tidal River, this is a popular overnight hike destination. Maybe a good one to do with the kids someday.
Now we were heading inland to the middle of the Prom, on a 3.4km stretch that would bring us to Telegraph Junction.
So why is it called Telegraphy Junction? Well in 1873 a single, galvanised iron wire telegraph line was completed that ran from Telegraph Saddle near Mt Oberon through the heart of the Prom to the lighthouse. Capable of sending Morse code, it was a vital communication link to the outside world. There are still a few of the original telegraph poles remaining that you can spot.
Only 13km to go!
Give us your best Blue Steel!
So here we are at Telegraph Junction. Pretty much half way and it's fair to say that after 12.5km, things were starting to get a bit silly...
From this point, it was management track for a while. We stopped for lunch at Halfway Hut and chatted to people who were on their way back from the lighthouse. Hearing how beautiful it was gave us a boost and we were soon on our way again.
We were now on our first big climb for the day, Martins Hill. About 3 km of rather steep terrain with sweeping views back to Oberon Bay (above).
Almost at the top - 16km covered
And then down the other side
At the top of Martins Hill, there is a track off to the right that you can take for a little side route, but we were not about to add more kays to our day. We stuck to the main track till Roaring Meg, where you'll find a campground and toilet as shown - getting sillier after 19km and 4hrs!
Roaring Meg would be a good spot to camp for the night and do the 2hr return track to South Point which is, you guessed it, the southern most point of mainland Australia. We had our sights set firmly on the lighthouse though!
From Roaring Meg, there are two route options as you can see on the sign below. It's either 7.2km via the management track or 6.1km on a walking track. Both take about 2hrs and this should have been a WARNING signal.
One route is a kilometre shorter but takes the same amount of time?
Hmmm. Let's take that one!
Because we didn't come here just to hike management tracks!!
Our decision making abilities were seriously compromised at this point...
So we take the shorter and very beautiful track. We cross Roaring Meg Creek and there's a pinchy little climb (max 26% gradient). But that was nothing compared to the next one, which was 1km of more steepness (31% at one point - yikes!). So now we know why the shorter track takes longer. Not rocket science really, but a I said we were not operating at full cognitive capacity by this stage.
In between those two climbs, the lead hikers waited for the rest of the group. And waited....
It became apparent pretty early on in the day that our group was not evenly matched in fitness levels, which lead to a bit of waiting for others to catch up. It hadn't been huge amounts of time, but they accumulated and this last wait was particularly long as the track was so punishing on already tired legs. It was maybe only 30mins, but it felt like forever and there wasn't really anywhere to sit down. If you are hiking with others, you may want to consider this aspect carefully, as it potentially means adjusting your natural gait and even more time on your feet.
When we were all back together, we agreed that the lead group of 3 could crack on and we'd all meet up at the lighthouse which was now only about 4km away!!! This track pops out on the Telegraph Track which you follow for about 1.3km until you see a sign for the lighthouse track off to the left. This is a lovely track, as you can see below. Perfect single-trail and we even ran some (well, jogged with 10+ kilo packs), as our friend had bolted like the trail horse that sees its stable!
We didn't catch up with her, but we did also stop to admire the view a couple of times along this section. We were super excited to finally get a glimpse of our destination!
Lightstation to the left and the large, pointy island is Rodondo
There it is!
Yeah, nah!
We continue on and reach the last sign, finally!! But something doesn't add up here. How can it possibly take half an hour to do 800m??
A few people had mentioned the final nasty climb, but honestly! How bad could it be....?
We scoff at your 30mins!
Time check here - 5.17pm
Off we trot and soon spy this fascinating rock formation up ahead. The track can be seen leading up to it, but it doesn't look that bad.
Look closely and you can see the little remnant telegraph pole poking above the vegetation to the right
We pass a Parks Vic management vehicle parked at the bottom of a fairly steep, but short hill. The rocks loom over us as we climb and are a good distraction from complaining calves.
Reaching these rocks, we pause to catch our breath, take pics (ok, that was just me) and read some of the interpretive signs about the history of the lightstation. We discover this formation is known as the Skull Rocks, not to be confused with Skull Rock which is a very impressive cavernous island (aka Cleft Island) off the coast of the Prom.
Both Skull Rocks and Cleft Island remind me of the Remarkable Rocks on Kangaroo Island (South Australia). They've clearly been sculpted by rain and wind over a VERY long time. More about these later though...
Time check - 5.25pm, easy peasy!
We push on and come across Jonathan. Remember the trail running event I mentioned way back at Little Oberon Bay? Run the Lighthouse has a range a distances to choose from and most of the people we saw then were finishing up the 21km. There's also a 6km, 55km and 110km. I know right?!?! Insane.
Anyway, we first came across Jonathan having a little well-deserved break at Telegraph Junction after having already smashed out 44km. He was one of two entered in the 110km, but I think by this point the other person had pulled out. So guaranteed 1st place if he finishes, woo hoo!!
We bumped into Jonathan a couple more times along the way, the last being here with 61.5km under his belt (or should I say hydration vest?). The route includes two 'nice' little side trips for runners out to South Point and to the lighthouse. What's a couple of extra little hills in the scheme of things?
Well, a lot I would argue! As not long after we cheered Jonathan on his way, we soon discovered the bastard ramp from hell!
It was very tempting to double back and see if the keys have been left in the management vehicle...
Up we go!